Collection:

Subscriptions for Hair Care
Subscriptons for Hair Care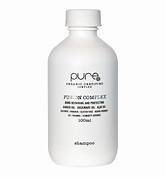 Your Favorite Davines, Juuce and Pure Hair Care products are now available on a Subscription service with Expertease Enterprises!!!
The convenience of never running out of your favorite hair care products again!!!! 
You can choose from a
6 weeks billing and delivery with 15% off!
or
12 week billing and delivery with 10% off!
I just love the idea of never running out or needing to stop by the salon if you have run out, no need to dread having to use the cheap crap in the spare bathroom!
Its that simple! join up today and love the convenience and the savings and your products delivered straight to your door! xx
Honestly after using Davines, Juuce or Pure you will never want to use anything else ever again! solely all I have used for the last 15 years!!!!
THE PERFECT BALANCE OF NATURE AND SCIENCE
Our Pure range of products are blended with naturally derived ingredients which have been carefully researched to substitute more traditional synthetic ingredients. Our aim is to develop a safer, more gentle, environmentally friendly haircare regime.
Creating natural haircare solutions without compromising performance has played a key role in the success of our brand. This approach keeps Pure Haircare at the forefront of 'free from' and natural haircare solutions.
Our formulas use modern, clean and green ingredients. We have developed and continue to develop safe, gentle and sustainable products, with Pure products using organic ingredients that are 100% certified. We strive to achieve the perfect balance of nature and science, substituting synthetic ingredients with natural plant-based alternatives.
PURE PRODUCTS USE
• Natural ingredients of natural origin
• Organic ingredients are '100% certified'
• Biodegradable ingredients
• Sustainable practices
• Recyclable packaging
• Soy inks
• Vegan friendly formulations
• No animal testing
• No sulphates and parabens
• No microbeads
• No formaldehyde
• No PEG
• No genetically modified ingredients
• Gluten free formulations