Baby HUSTLE Sage Onsie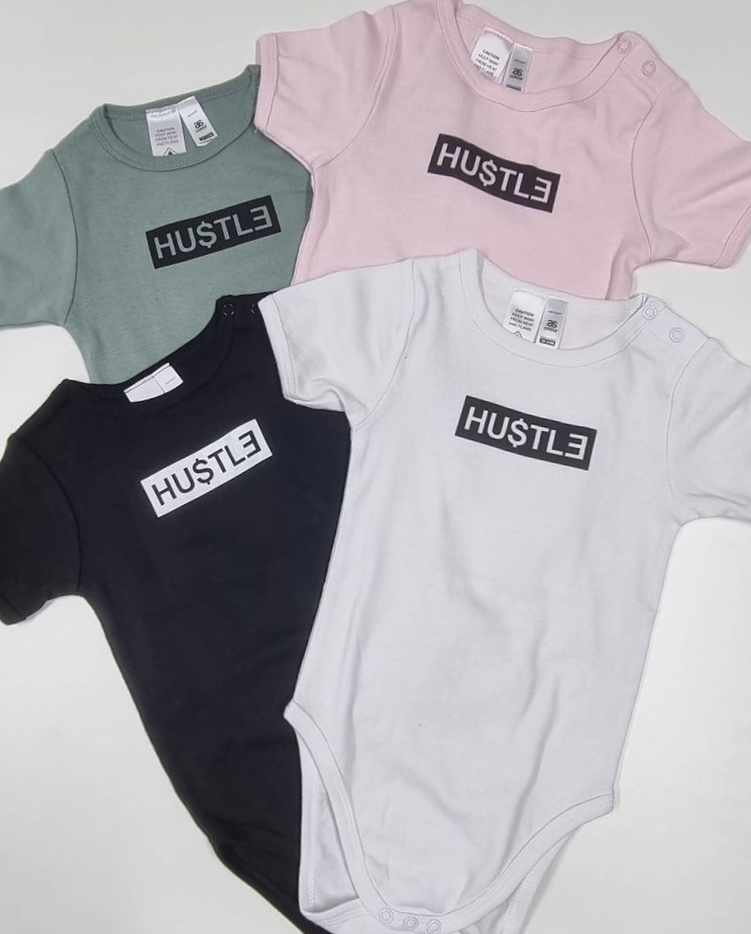 Sage HUSTLE Baby Onsie. 
Start the babies trend setting in Tease Apparel.
sizes available,

0-3,
3-6,
6-12,
12-18,
18-24,
Regular Fit, one piece, mid weight, 100% cotton, tonal shoulder domes, self fabric binding.
Available in Pink, White, Sage and Black
Hustle or Play, Night or Day.
Get it done our way!
 H- How
U- U
S- Survive
T- Through
L- Life
E- Everyday
Wash less
Wash with similar colours
Wash cold
Wash (and dry) inside out
Use the right (amount of) detergents
Do not tumble dry
Iron on reverse
Store correctly
Treat stains immediately!
Available to purchase Tease Apparel from Kayla's Expertease Hair Salon or on our website kaylasexpertease.com.au
Check out our reviews to see what others have said about how much they love their new HUSTLE Dress how comfy it fits and what their favourite colour is!
Do you fancy yourself a bit more of a TEASE? Cheack out our Tease Collection for TEASE tshirs, TEASE crops, TEASE caps, TEASE socks
 FREE SHIPPING on all order over $120